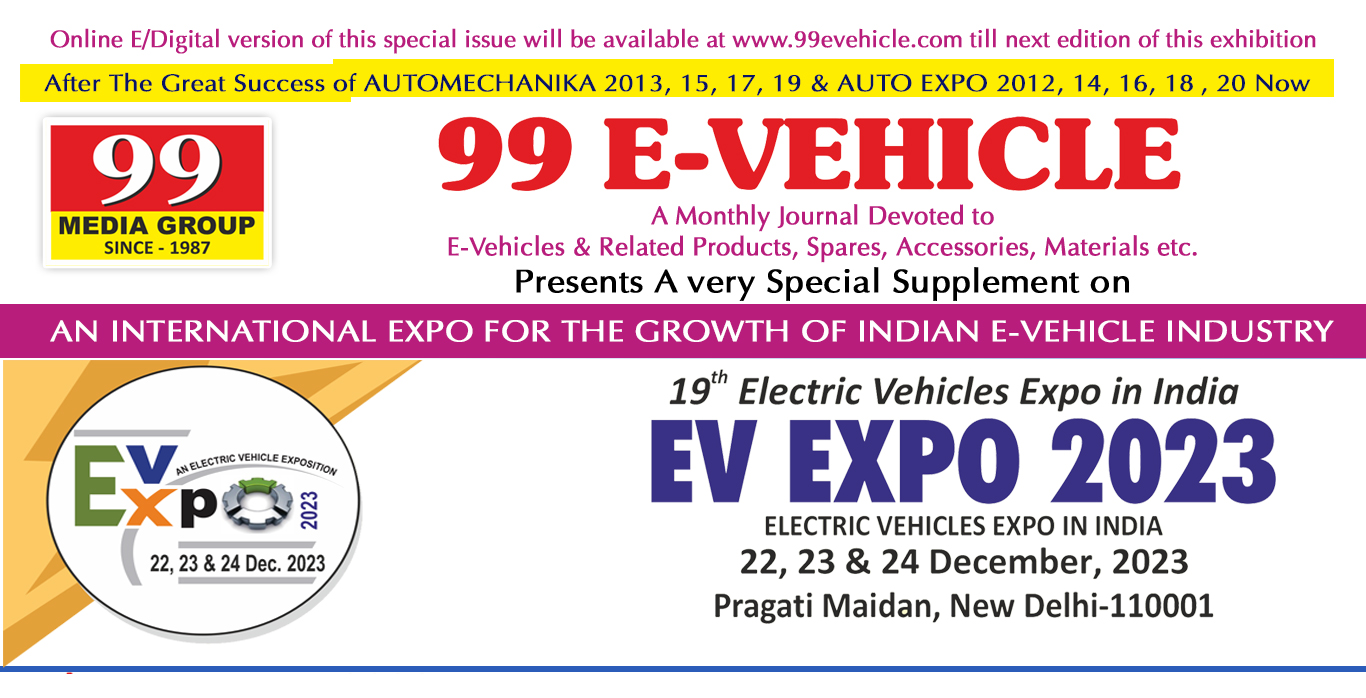 About EV Expo 2023
An Electric Motor Vehicle Show
Ev Expo is the eco-friendly Electric Vehicles Expo in India & is held in Pragati Maidan, Delhi, offering comprehensive market information, great business opportunities and a platform for networking
Ev Expo brings to the Electric Vehicle industry the opportunity to showcase, see and understand the latest in electric vehicle, components and services for convenient and environment friendly transportation of passengers and goods. The expo ensures that the right national and international players exhibit their technology and products to the right audience-the owners & operators, the manufacturers & traders. Ev Expo is the only expo dedicated to electric vehicle industry in India. "End mile connectivity" and "Environment Friendly" are the key to Electric vehicle industry. To provide boost to passengers convenience & pollution free environment, Ministry of Road Transport & Highways gave guidelines for approval of E-Rickshaw & E-carts, which will give boost to electric vehicle industry, Industry is deemed to grow multifold in couple of years.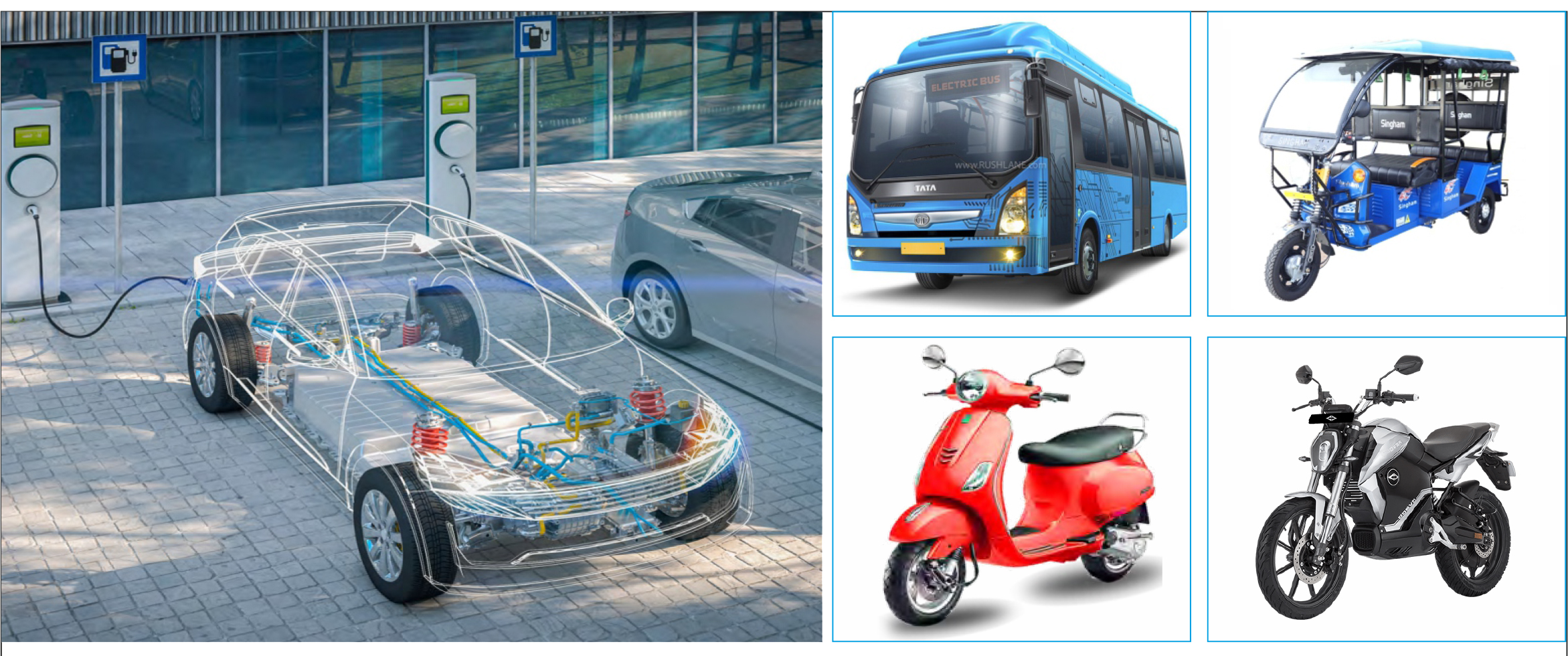 Your advt. in our EV Expo 2023 Spl. gives you different ways responses / enquiries from all over India / World
• Free distribution of this spl. issue at exhibition gives you a good milage/ enquiries of your products/ services, dealership, vendor & Govt. / Foreign enquiries at your doorstep. • This free distribution take place throughout exhibition from 10am to 6pm. • Online enquiries through E-version (which is just a mini B2B portal) of this exhibition spl. • E-version of this spl. issue will be available at www.99evehicle.com till next edition of this exhibition. • This e-version will be free for all over world (24X7) till next edition of this exhibition. • Product/ Service catalogue of advertiser will be given at our B2B portal 99business.com for next one year. • Online responses/ enquiries through our B2B portal 99business.com • Unique enquiry panel will be given to every advertiser for 1 Year (with password & user ID) and much more to promote your company and products....
We Have Proved Every Time That We Are No. 1 in Free Distribution of Exhibition Specials in Exhibitions in India (Since 1987)
UNIQUE ONLINE ENQUIRY PANEL TO EVERY ADVERTISER:
99 Business Media Group provides a Unique enquiry panel to its every advertiser. For that, one password & User ID provided to every advertiser. We are the first company in India to provide such enquiry panel to every advertiser. Advertiser can view this panel on PC, Laptop, Tab, Smartphone etc.
Features of this enquiry panel :
(A) Advertiser can view enquiries / responses which send by us to advertiser in this enquiry panel. (B) Validity of this enquiry panel is min. 1 year. (C) Advertiser can edit their profile in this enquiry panel. (D) This enquiry panel will be available online (24X7) with unique URL (which provided by us).
For More Details / Advt. Contact:
Or
Enquiry Now
We are interested for Advt. in EV Expo 2023 Spl. Issue