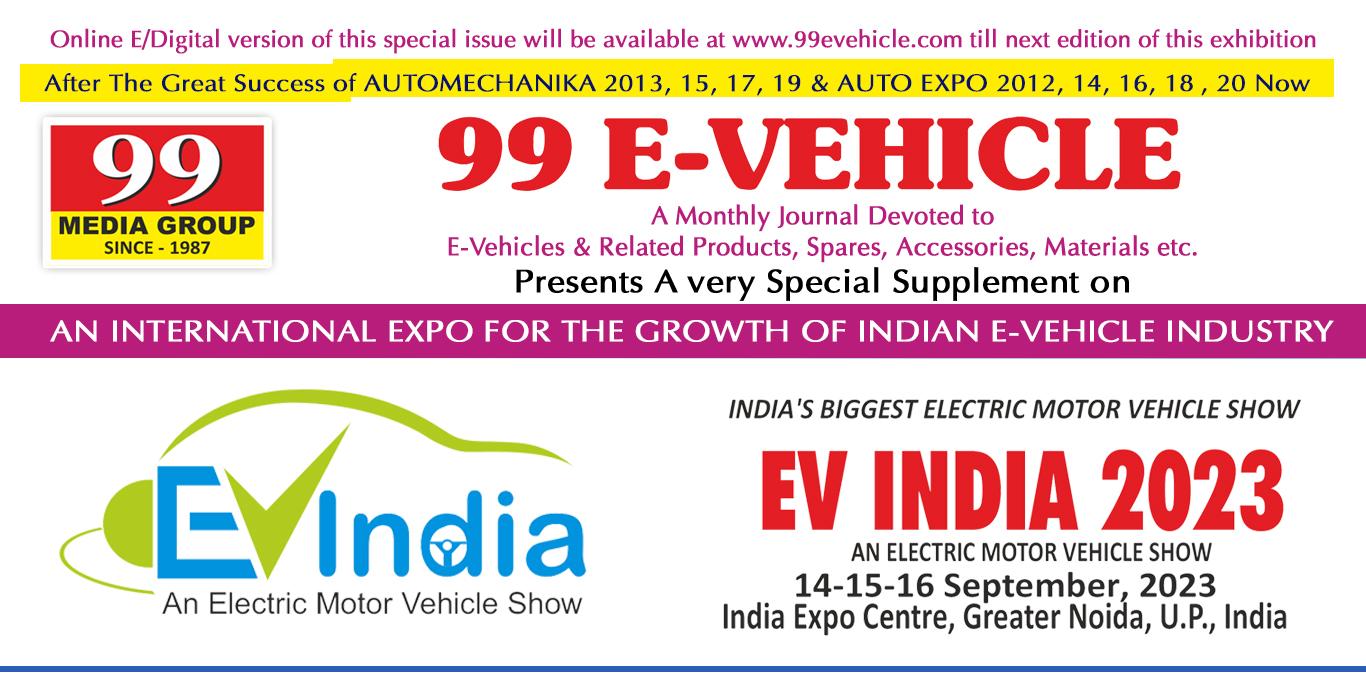 About EV India 2023
An Electric Motor Vehicle Show
EV India 2023 Expo is an International Electric Motor Vehicle Show will provides the opportunity and platform to electric vehicle manufacturers to showcase their latest Products, technology and equipment, Smart and NextGen Transport, electric passenger car, scooter, motorcycle, cycles, buses etc to meet and network with the trade industry as well as end users with the main aim to find out new business and protection of the environment. EV India Expo is the best public interactive platform for resources sharing, product purchase and brand display for the people and industry. Indian electric vehicle industry is a new business and the opportunity for the automobile industry is immense. Like any new sector, there are some small teething troubles that need to be resolved. However, with a strong policy like FAME II, India now has the potential to be a global electric manufacturing hub.
Electric Vehicles in India are here to solve much bigger issues like rising pollution and reduce oil dependency. "Since electric vehicles have a lower cost of operations, India is a very unique market as it is easy to attract fleet operators, public transportation and shared mobility platforms, The interest among consumers in the adoption of electric cars is growing multifold but the actual adoption seems to be going very slow. India has barely sold more than 8,000 electric cars in six years. Whereas China sells more than that in two days as per a Bloomberg report from October 2019. The goal is now to come on par with China, the USA and Japan in terms of the manufacturing and sales of passenger and commercial electric vehicles. the electric vehicle market is expected to grow at CAGR of 43.13% between 2019 and 2030. the electric vehicle industry will follow a J-curve in the coming years and will suddenly shoot up after 2020-2021. The next couple of years are crucial for the Indian electric vehicle industry as the market is poised to grow like never before .The electric vehicle (EV) market is likely to be a Rs 50,000-crore opportunity in India by 2025, with two- and three-wheelers expected to drive higher electrification of the vehicles in the medium term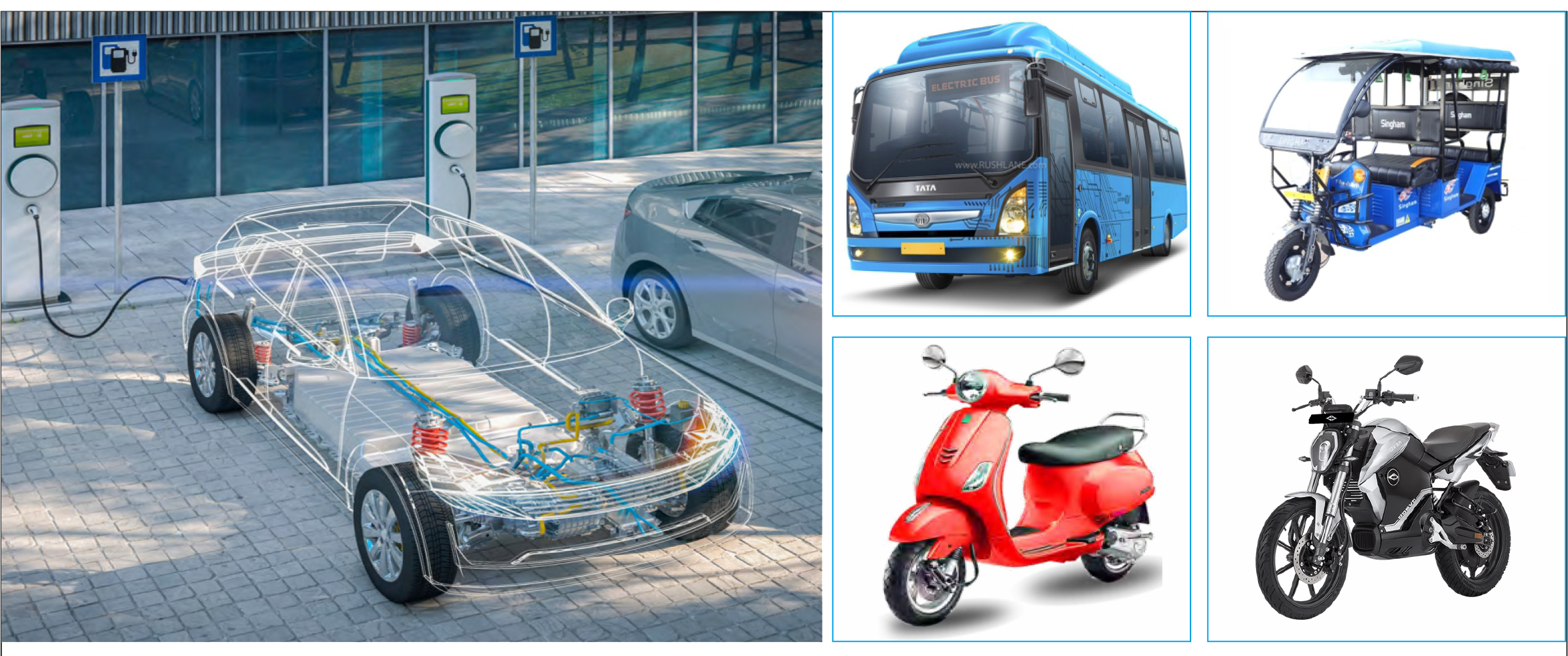 Your advt. in our EV India 2023 Spl. gives you different ways responses / enquiries from all over India / World
• Free distribution of this spl. issue at exhibition gives you a good milage/ enquiries of your products/ services, dealership, vendor & Govt. / Foreign enquiries at your doorstep. • This free distribution take place throughout exhibition from 10am to 6pm. • Online enquiries through E-version (which is just a mini B2B portal) of this exhibition spl. • E-version of this spl. issue will be available at www.99evehicle.com till next edition of this exhibition. • This e-version will be free for all over world (24X7) till next edition of this exhibition. • Product/ Service catalogue of advertiser will be given at our B2B portal 99business.com for next one year. • Online responses/ enquiries through our B2B portal 99business.com • Unique enquiry panel will be given to every advertiser for 1 Year (with password & user ID) and much more to promote your company and products....
We Have Proved Every Time That We Are No. 1 in Free Distribution of Exhibition Specials in Exhibitions in India (Since 1987)
UNIQUE ONLINE ENQUIRY PANEL TO EVERY ADVERTISER:
99 Business Media Group provides a Unique enquiry panel to its every advertiser. For that, one password & User ID provided to every advertiser. We are the first company in India to provide such enquiry panel to every advertiser. Advertiser can view this panel on PC, Laptop, Tab, Smartphone etc.
Features of this enquiry panel :
(A) Advertiser can view enquiries / responses which send by us to advertiser in this enquiry panel. (B) Validity of this enquiry panel is min. 1 year. (C) Advertiser can edit their profile in this enquiry panel. (D) This enquiry panel will be available online (24X7) with unique URL (which provided by us).
For More Details / Advt. Contact:
Or
Enquiry Now
We are interested for Advt. in EV India 2023 Spl. Issue